Yeah I know this picspam is totally late *__* here are the White Knights photos from
glorfindel's party. Thank you so much to Silver,
rayfy and
itakoaya who took these beautiful photos.

Thought it would be appropriate to post these now considering the ES21 manga series just ended. Sob.



Here, have a Coach Gunpei proving that he's hotter than Shin. XD



Lol yeah, I know I'm not muscly like Shin, I'm so sorry T___T though you'd have to attribute it to the fact that I'm a girl. Who just wants to have fun cosplaying the characters she loves from ES21. XD S-so I hope I can be forgiven? D:

Making the school uniform made me wanna vomit blood. It looks simple but the sleeve kept on twisting for some reason, so it took me about a week (I kid you not) of nonstop pinning & repinning to fix! ;__; The gloves were quite fun to make - I just modified an existing pair of white vintage gloves that I already had, and reused blue material from my Kanda Yuu & Snow White costumes to make the shield at the back. My Shin training shirt was a plain white t-shirt that I used iron-on fabric paint on - learned that tip from
itakoaya actually ♥ This was my first time cosplaying two things in one day (two of Shin's uniforms) and it took effort, but I'm fairly satisfied with how it turned out in the end.

Yay for my third ES21 cosplay! I love this animanga so much ;___; I'm sad it finished.





Eyeshield 21, Oujou school uniforms + training uniform (Shin)
Myself (Harmony) as Shin |
sunset_swish as Sakuraba |
col_of_man as Takami |
bubblefire as Coach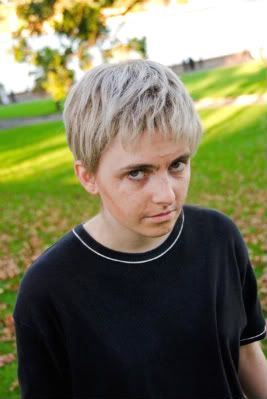 The leader of the White Knights ~



And his Dream Team.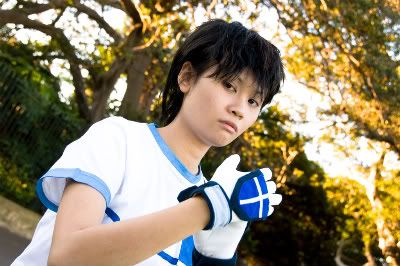 Trident tackle? ;D



Boyband shot LOL XD



One of Japan's best receivers <3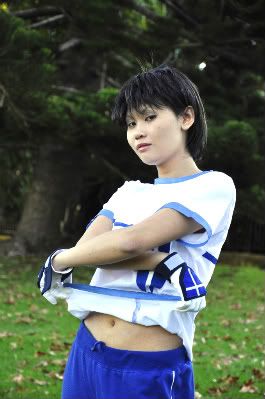 HAHAHAHAHAHAHAHAHAHAH OH GODS
Shin trying to be hot and horrendously failing ~


SHIN x SAKURABA PAIRING PHOTOS
(Slash/BL content; please be warned)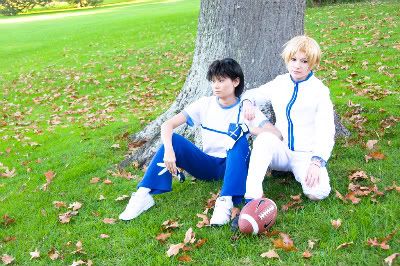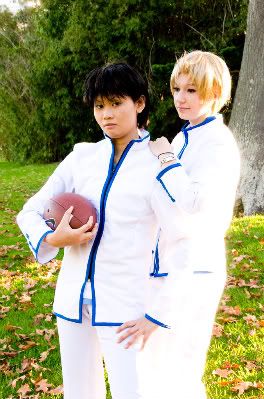 The White Knights aces are football stars. XD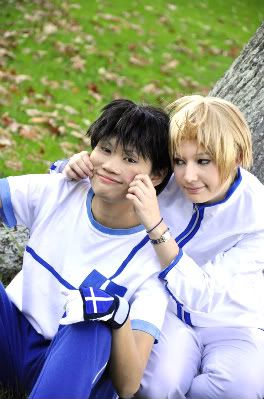 Shin does kinda smile when you stretch his face.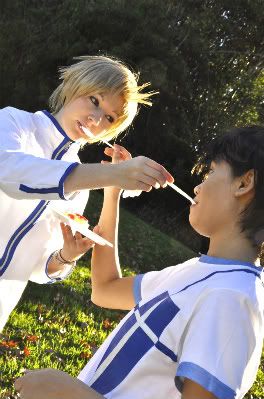 This might be a bit OOC, but we couldn't resist taking a shot of it. :P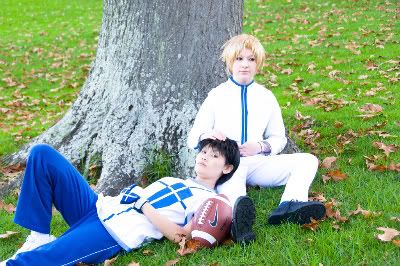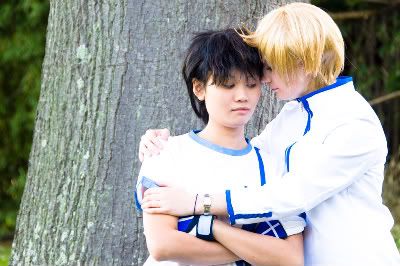 Shin and Sakuraba bonding.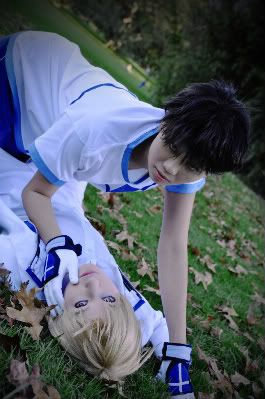 ... Among other things.
I LOL at this seedy shot; the others said I looked like some kind of panther.
And then that discussion led to the fact that I should cosplay Panther XD
EDIT: Whoops, and one should never forget the obligatory purikura: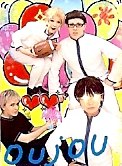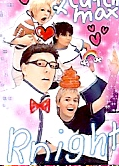 Me and my friends are a crazy bunch. XP




(Other pictures from Aymie's birthday party can be found here, for those of you cosplayers who attended who are looking for pics! Please credit the talented Silver for them ^_^)

The next time I cosplay ES21 may be when I do Suzuna again (another version of course). Can't wait for that!

~ Harmony