YEAH. SO THIS IS WHAT WE WERE DOING LAST WEEKEND INSTEAD OF GOING TO MINI ANIMANIA LIKE GOOD GIRLS --



Hah. For a while we'd had no lives, nothing to do, we were too stingy to pay the fee for Mini (and couldn't think of what to cosplay anyway) and our D.Gray-Man training / casual outfits from Halloween were lying around with literally zero good shots of them. So this shoot became our Mini Animania replacement xDDD




Photographs courtesy of the talented
rayfy and Silver.
DGM training / casual outfits:
ravient as Allen | Silver as Lavi | Harmony as Kanda.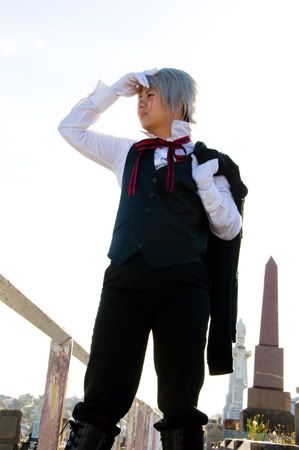 rayfy thought this would be really clever.
So he took the shot since there was a skywriter xDDD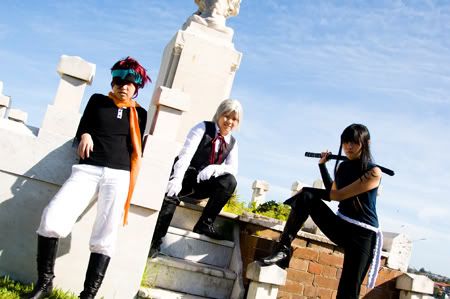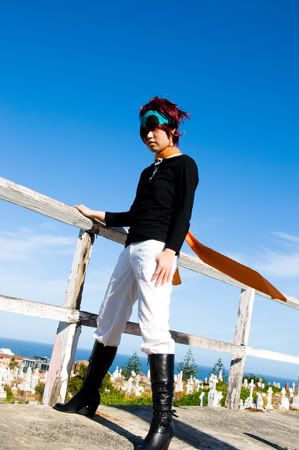 Our Superman shot. Scarf-flying a success!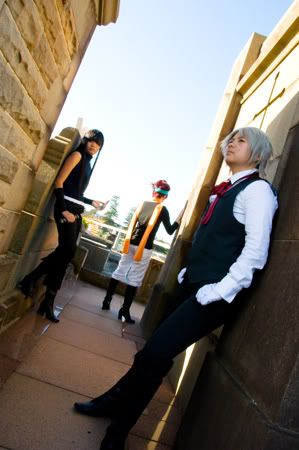 We love how the bright light shines out of Allen's crotch.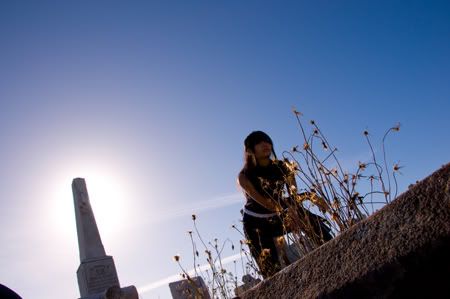 Our Allen took this shot.
He was on the ground after being attacked by Lavi xD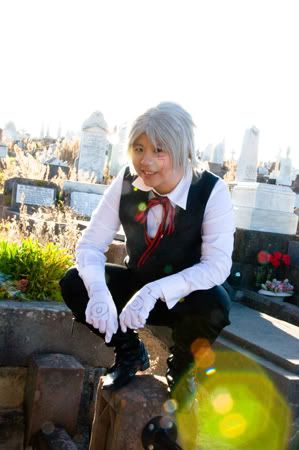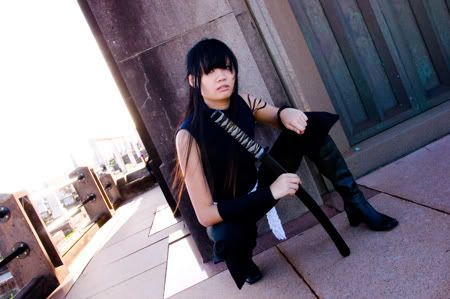 Taking a break. <3


Pairing shots: Allen/Lavi



"When you smile like that, Allen --"



"-- I just can't hold back anymooooore ~" D: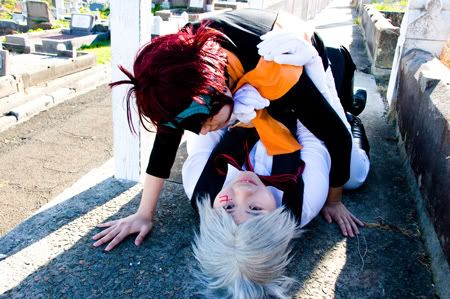 (No objections).


Pairing shots: Allen/Kanda
(Harmony's fave out of the three pairings but there were hardly any shots ;_; *sob*)



Allen checkin' Kanda out while he's trying to be serious. XD



Not that he minds.


Pairing shots: Lavi/Kanda



Lavi really likes Yuu.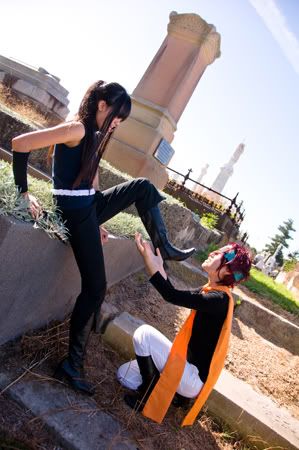 ... No really.

AND PHEAR LAVI'S EPIC PUNCHFACE --





We're hoping to get better shots of both sets of the Death Note costumes we've cosplayed in the past, too, since we didn't get any. Hopefully that'll come soon :)

~ Silver & Harmony