The awesomepie
cielrose mentioned that she wanted to take a peek at photos of our Card Captor Sakura cosplay, and we realized that we never actually put them up when we first wore the costumes. Yeah, we're made of fail xD So we're putting them up now, just for the sake of it.

These were actually taken in Animania '06 and this was Harmony's first cosplay ever she thinks she looks so ugleh lol, and Silver's second cosplay, and for both of us it was our first time as an actual functioning cosplay group. We managed to win SECOND PLACE for best skit that year (they hadn't made medals for competition winners at that stage D: wagh), the first of our miraculous successive wins - our gold medal in Animania '07 and our silver medal in Animania '08.

Hope you enjoy the photos! Silver cosplayed as Mei Lin Li, Harmony as Syaoran Li and Meeko as Sakura (with her second-stage wand).



Our performance onstage - photographer unknown.
But thanks for the picture :)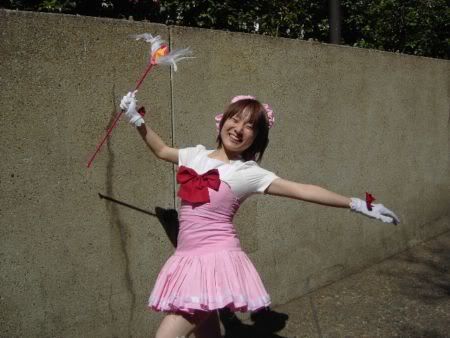 Sakura having a jolly time.



With Mei Lin thrown in, it seems to be a good day for the girls.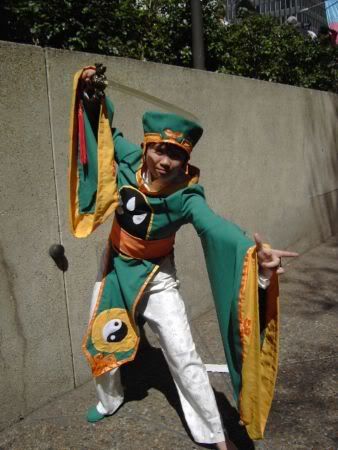 Syaoran strikin' a wannabe pose...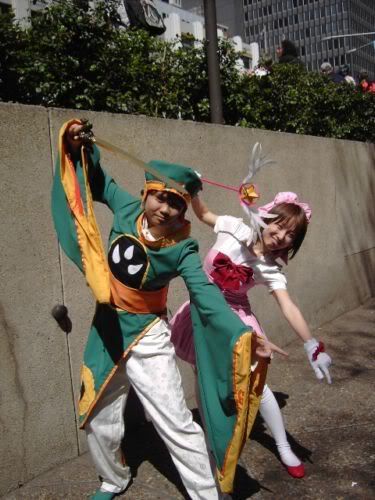 Which is highly approved of by his love biggest rival :D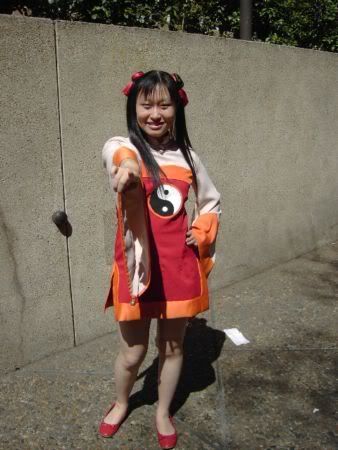 Mei Lin showing her stuff (or more accurately, chucking a this).



... Though, Syaoran isn't all too impressed in following along with his cousin's antics.



And finally, the three dorks all together. :D




Right, regarding the Halloween outing:

We know how awesome the people in our flist are - we were lucky enough to meet many of you during the cons and such in the past few months. And since you guys are made of so much win, we'd thought it'd be a shame not to get to know you better!

So this is a proposal for a dinner outing on Halloween, Friday 31st October with the Sydneysiders.

The date was chosen because: a) Friday evening and no school/uni the day after; b) It's an excuse for optional cosplay LOL xD.

We were thinking of maybe going to Capitol Square - not too crowded, and close to places such as Passion Flower >w<. Any suggestions are welcome though!

We'd love to see you there! Please let us know if you're interested?


~ Silver & Harmony