All previous
Vocaloid
cosplays can be found
here
.
As promised, here are picspams of the last two
Vocaloid
shoots I haven't posted here yet. Both PVs were set in the forest too, requiring both of them to be shot amongst the trees - and mosquitoes - so since the setting is similar I thought I may as well put them together XD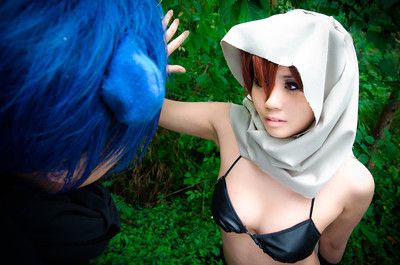 Thanks
moonblader and
rayfy_chan for these photos respectively!
(
Collapse
)
A very special shout-out to
rurumi
who was a helper on both of these shoots ♥ it wouldn't have been what it was without you. And thanks heaps to everyone else who was involved!!
Well, that's the last bit of
Vocaloid
backlog for now. These photos are actually a few months old (yeah, I'm posting late again) - haven't shot any more Meiko since. xD Until next time! :)
~ Harmony