Two entries in one day, woah. But I thought it was time. I've been writing and posting so much fanfiction in the last 2 months that it was really time to start posting photoshoots again :)
The latest shoot that I've gotten the photos back for is actually not a cosplay, but a fashion shoot, with lolita-inspired outfits designed and made by the lovely
mis_v
(thanks for asking me to be your model darling! It was an honor to wear your gorgeous collection in front of the camera). This is actually my first time modelling someone else's work, instead of my own ... it's a good learning experience and actually has a different feel from modelling the cosplays I've made myself.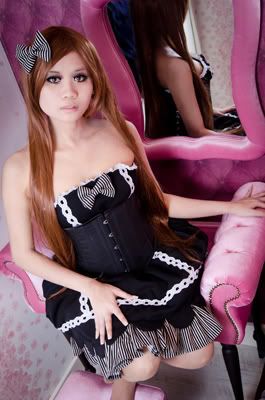 Thank you
rayfy_chan for your lovely photography!
The only three photos I'll post here because unfortunately I look derpy in all the other shots. Haha.
(
And Brisnova Aftermath! In a land of myth ...
Collapse
)
~ Harmony