We had some sexy interstaters fly in a couple of weeks ago for the Distant Worlds concert, and because we're all enthusiastic horror fans, we decided to do a shoot for a classic game favorite - the
Fatal Frame
series! It was awesome that not only did we have all the protagonists up to FF3, but we had an awesomely scary ghost with us too.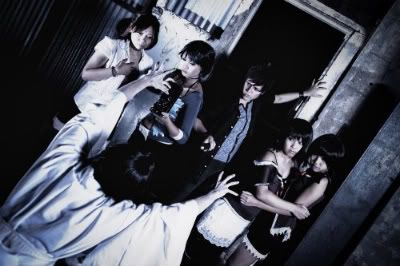 Thanks Icie for this gorgeous shot!
(
Clicky for pictures.
Collapse
)
This has been one of the best shoots so far this year and we're looking forward to doing more of the horror variety! Hopefully next up would be
Silent Hill
, my absolute favorite horror game series (I already have my Heather costume ready from last year but would love to do a couple of the monsters as well! After all, who can resist
Silent Hill
? :D).
~ Harmony